Inkjet commander is a program used to control the HP45 controller. It can be used to alter all settings and send images to the printhead. It is currently not capable of actually driving motion, or printing anything other than bitmap images. More features will be added in the future to remedy this.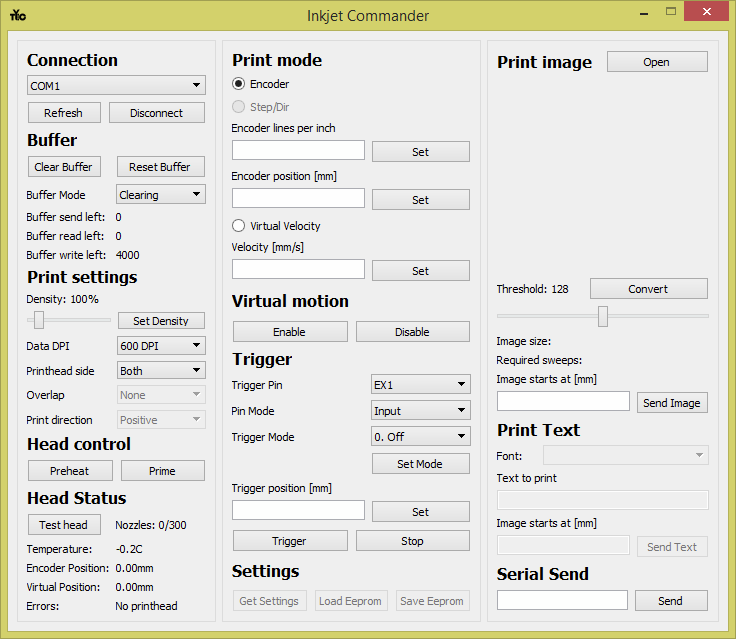 download link
The interface of inkjet commander is split into several category. Each category is shown in the diagram below.
Connection
Buffer
Print settings
Head control
Head status
Print mode
Virtual motion
Trigger
Settings (not yet implemented)
Print image
Print text (not yet implemented)
Serial Send
A full explanation is given for each function in each category below.
Connection
Buffer
Print settings
Head control
Head status
Print mode
Virtual motion
Trigger
Print image
Serial Send