Turrets are one of the main obstacles in the Portal games. These stationary robots are deadly accurate and will kill anything on sight with nearly infinite bullets.
The turret prop is about as actuated as is possible, both the eye and the arms move and there is light for the eye and guns and an additional laser for the eye. The whole system can be controlled by a joystick, but it works best with camera tracking. The software spots the subject on the camera and aims the turret at is. On top of that the software provides sound. The whole turret is 3D printed and can be created with basic tools.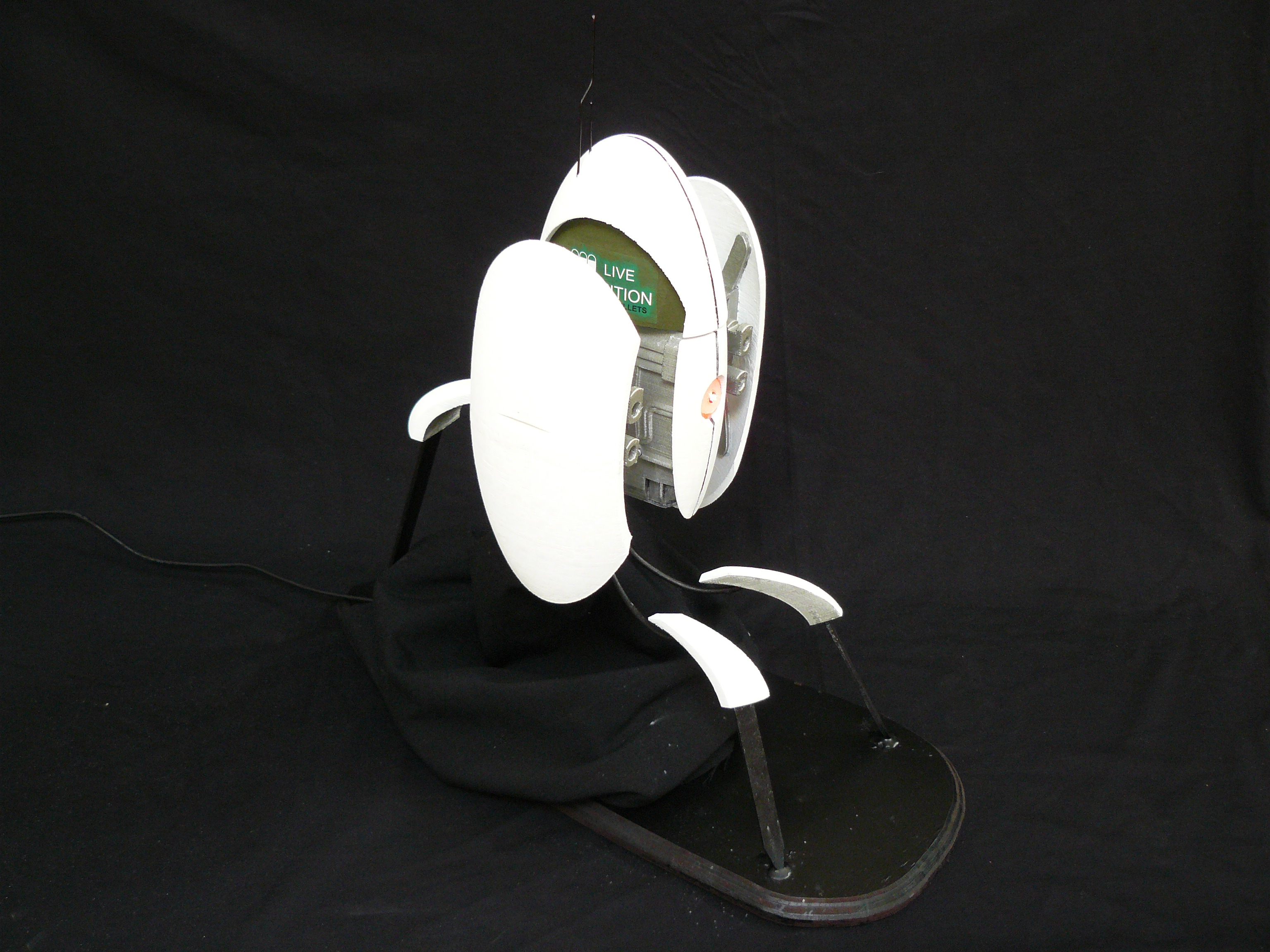 If you want to build a turret yourself, download the package below and follow the link to instructables, where complete assembly instructions have been posted.
https://www.instructables.com/id/Building-a-moving-and-tracking-Portal-Turret/
Made one? go to the forum and share your pictures with everyone: https://ytec3d.com/forum/viewtopic.php?f=12&t=5

If you downloaded the files from this site and liked it, please consider going to the Donations page. This will help the development of more free designs and plans.
License

The project described on this page is licensed under the Creative commons – Attribution – ShareAlike license.